A HUGE shout out to the Breast Friends Dragon Boat Racing Team of Edmonton for another outstanding finish at the 2019 Quebec Cup Dragon Boat and Breast Cancer Survivor race at Parc Jean Drapeau in Montreal, Canada.  The weather tried to discourage with wind and rainy conditions, but Race 39 500m Survivor Final A brought Edmonton (Lane 4) winning a Silver medal just behind the home team…  CONGRATULATIONS!!!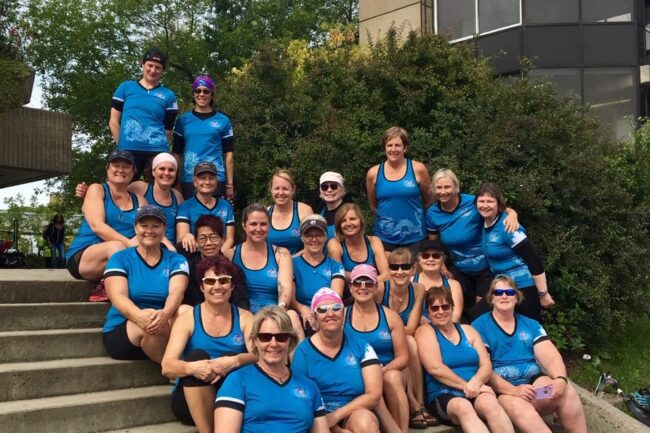 Thank you to all 132 ladies that competed in this year's festival for your hard work, dedication and continuing to display that Breast Cancer Survivors have spirit, perseverance and kicks ass!!!
What an inspiration!